May 27, 2015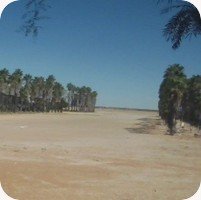 Webcam Viewing Options::
Cam Location: On-Airport. Lodge building.
Cam View: SW at apron and 'Palm Alley', Runway 09/27 beyond.
Cam Refresh Speed:: 60 seconds automatic.
Notes: One of the world's most famous gliding centres, due to its exceptional thermals. Records and special performances are marked with the planting of a palm tree, hence Palm Alley visible on the cam.