December 18, 2013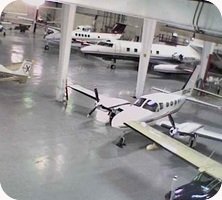 Webcam Viewing Options::
Cam Location: On-Airport. Hangar interior & exterior (SW of airport complex).
Cam View: Cam 1: 4 different views of hangar interior from Preset buttons on left of cam.  –  Cam 2: Apron at SW of airport, Runways 16/34 & 12/30.
Cam Refresh Speed:: Streaming.
Notes: Controllable cams. Cam 1: 4 preset views of hangar interior.  –  Cam 2: Click 4-way arrow icon to reveal cam controls.