December 24, 2013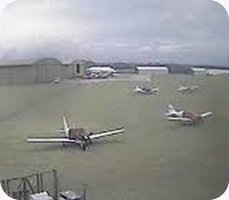 Webcam Viewing Options::
Cam Location: On-Airport. Numerous views.
Cam View: 7 cams. All areas of airport.
Cam Refresh Speed:: 60 seconds.
Notes: Airport is home of Chevron Aircraft Maintenance Ltd, breaker and salvager of all size aircraft. Runway is also used for Formula One car straight-line testing.