April 3, 2015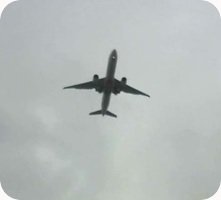 Webcam Viewing Options:
Cam Location: Off-Airport. Personal residence in Johnstone, 3 mi SW of airport.
Cam View: 2 cams. Wide-view cam shows Runway 23 arrivals & departures, plus 05 departures. Other cam shows Runway 05 Arrivals & 23 Departures.
Cam Refresh Speed: Streaming.
Notes: 8th busiest airport in the UK.  –  £1/month subscription required to view. (This cam is hosted at a personal residence. Charge helps to pay for hardware, software, maintenance & broadband costs).