March 19, 2017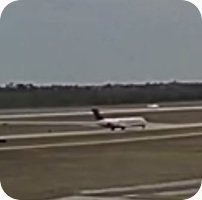 Webcam Viewing Options::
Cam Location: On-Airport. Terminal building.
Cam View: W. at Runway 14/32 & taxiways.
Cam Refresh Speed: Streaming.
Notes: Also home to the Gulfport Combat Readiness Training Center. – All cams on the linked page start playing automatically. Click on the others to pause them.
* Currently offline.