June 15, 2014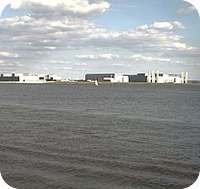 Webcam Viewing Options::
Cam Location: Off-Airport. Buildings on North Bank of River Elbe.
Cam View: Site 1: SE at Airbus assembly plant, Runway 05/23.  –  Site 2: Panning SW to SE.
Cam Refresh Speed:: Site 1: 2-3 seconds automatic.  –  Site 2: 4 seconds automatic.
Notes: Home to Airbus' A320-family assembly plant, plus interior fitting of A380. Many test flights of all Airbus aircraft can be seen most days. See also Toulouse-Blagnac Airport.
Hamburg's International Airport at Fuhlsbuttel can be viewed here.