December 6, 2013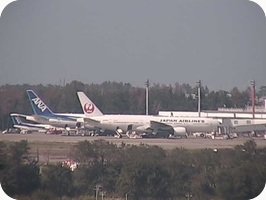 Webcam Viewing Options::
Cam Location: Off-Airport. Nearby offices.
Cam View: SW at Terminal, Rwy 06/24.
Cam Refresh Speed: 2 seconds.
Notes: Controllable camera. Instructions: 1. Click crosshairs to take control. 2. Wait for blue countdown to start. 3. Drop down top menu and choose 3rd, 4th or 5th options (in Japanese) for airport views.