June 29, 2016
Manchester International Airport, S. of Manchester, England, UK
IATA: MAN ~  ICAO: EGCC
UTC: 0 ~  TYPE: International
Flight Traffic:
Flight Data: 
FlightStats  ~  FlightAware ~ Airport Data
Airport Links: 
We've selected the best spotter videos & on-board videos from this airport.
See them on our Manchester Airport Videos Page. See all our Airport Videos Pages.
Notes: Third-busiest airport in the UK, after London Heathrow & London Gatwick. – Access via 50p 'Day Pass' or Monthly Subscription.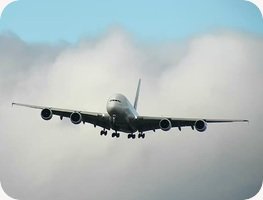 Webcam Viewing Options::
Cam Location: Off-Airport. Personal residence NE of Runway 05/23.
Cam View: Arrivals onto Runway 23R; occasional manual tracking of aircraft.
Cam Refresh Speed: Streaming with sound.