January 22, 2017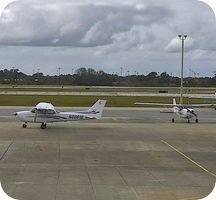 Webcam Viewing Options::
Cam Location: On-Airport. Epic Flight Academy building.
Cam View: Numerous cams. Apron cam SW at apron, Runway 11/29; Other cams show simulator and flight training rooms.
Cam Refresh Speed: Streaming.
Notes:  * Apron cam is controllable. Click 'Control' then click on video to pan or use sliders.