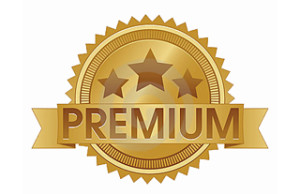 Webcams Premium
Now indisputably the go-to site for watching live airport activity, AirportWebcams.net is pleased to announce a fantastic new addition – Webcams Premium.
Our hugely popular and free Javacam program for viewing and recording multiple webcams allows users to watch more than 1200 airport webcams worldwide, with the webcams listed by the relative speed of the cam. Webcams Premium lists all of those webcams in ALL of the indexing categories that we use on the site – by Speed, by Timezone, by Category, by Country and by A to Z – providing maximum ease and flexibility for finding the webcam you need and creating the ability to watch, for example, all webcams in a certain country at their busiest time, or even airfields which specialize in particular activity:
* Want to watch all Japanese cams? Go to Cams By Country > Japan
* Want to watch cams in the Eastern USA ? Go to Cams By Timezone > UTC -5
* Want to watch Gdansk Airport cams ? Go to Cams By A to Z > G (or Cams By Country > Poland)
* Want to watch gliders in action ? Go to Cams By Type > Glider Fields
One of the great features of Javacam is the ability to 'rewind' the frames with the Flashback feature, and take a 'snapshot' capture of any one of them. Limited to 100 frames in the Free version, this has been extended to 500 frames in Webcams Premium.

What's more, regular visitors will know that we update the site with brand new airport webcams typically every 7 to 10 days. Our Webcams Premium package allow you to access the very latest updated files whenever you like, as often as you like, for a period of 12 months. (Each update will be the revised package of cams, not just the new additions. Simply replace the old file on your system with the new one).

If you would like to 'try before you buy', you can download a free, abridged version of Webcams Premium from this link:
WinZip
or
WinRar
. This will familiarise you with the program and let you explore a limited number of the categories within each folder, before you purchase the full product. If you're not familiar with the Free version of Javacam, you can view the simple installation instructions and viewing tips
here
, and there's a live list of cams added to Javacam, listed by most recent first,
right here
. Remember, many sites require manual refresh of the webcam page to update the image online but Javacam does it for you automatically.

Access to this unrivalled database of live airport webcams costs just £0.99 per month (payable as an annual subscription of £11.88). To download Webcams Premium and get one year of free updates, please click the Buy Now button below. The price is in UK £ but you will of course be debited in the equivalent of your local currency. Check out xe.com to see live exchange rates between £GBP and other currencies.
Payments are processed securely by Paypal but you do NOT need a Paypal account to purchase. All major credit cards are accepted.
When payment is complete you will receive an email titled 'Complete Your Registration', with a link to activate your account and to create a username and password for access to the Download page. Make a note of these details as you will need them to log in and download the latest updated version whenever it is published (on average every 7 to 10 days).
Already signed up? Please visit the Members login page to sign in.
We hope you will enjoy the Premium edition of our Javacam webcams package. In the unlikely event of any problems – or if you have any questions – please email us from the link in the right-hand sidebar.