December 27, 2016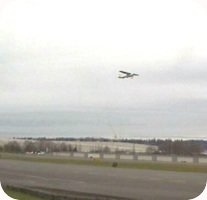 Webcam Viewing Options::
Cam Location: On-Airport. Ground floor of Control Tower building.
Cam View: NE at Runway 16/34 & taxiways.
Cam Refresh Speed: Streaming.
Notes: The adjacent Boeing Renton factory uses the field for taxi and flight tests. The Will Rogers-Wiley Post Memorial Seaplane Base is off the NW corner of the airfield, on the S. shore of Lake Washington.
* Currently offline.