July 16, 2014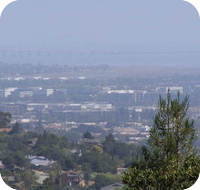 Webcam Viewing Options::
Cam Location: Off-Airport. Building S. of airport.
Cam View: NE at airport.
Cam Refresh Speed: 60 seconds manual (automatic in Javacam).
Notes: Home to the Civil Air Patrol West Bay Composite Squadron 192. San Carlos is officially a 'reliever airport' for San Francisco International Airport (SFO), a few miles further N in San Francisco Bay.