March 20, 2016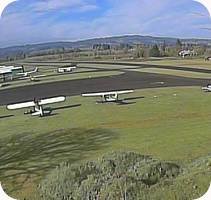 Webcam Viewing Options::
Cam Location: On-Airport. Airport building.
Cam View: SW at apron, hangars & Runway 02/20.
Cam Refresh Speed: 60 seconds manual (automatic in Javacam).
Notes: Runway is on a gradient to the South, so Deps are mostly from Rwy 20, Arrivals uphill onto Rwy 02.