Airport Webcams.net archive
Tag: north island
November 27, 2016

October 30, 2016

April 17, 2016
Hood Aerodrome (aka Masterton Airport), SW of Masterton, North Island, New Zealand
IATA: MRO ~  ICAO: NZMS
UTC: +12 ~  TYPE: General (Runway), Glider Field
Flight Traffic:
Flight Data: 
FlightStats  ~  FlightAware ~ Airport Data
Airport Links: 

We've selected the best spotter videos & on-board videos from this airport.
See them on our Hood Airport Videos Page. See all our Airport Videos Pages.

April 15, 2015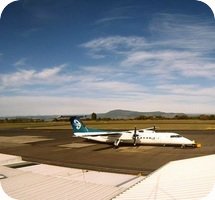 Webcam Viewing Options::
Cam Location: On-Airport. Airport terminal.
Cam View: NW at Runways 18/36L&R.
Cam Refresh Speed: 10-12 minutes manual. Click on 'Live Timelapse' image, then drag mouse left or right across screen to view previous or next frame.