Airport Webcams.net archive
Tag: vliegveld
September 11, 2016
Lengeveld Airfield, NW of Lisse, Netherlands
IATA: n/a ~  ICAO: n/a
UTC: +1 ~  TYPE: Glider Field
Flight Traffic:
Airport Links: 

July 10, 2016

June 12, 2016
Den Helder Airport (aka De Kuy Airport (Vliegveld De Kooy), Maritiem Vliegkamp De Kooy), S. of Den Helder, Netherlands
IATA: DHR ~  ICAO: EHKD
UTC: +1 ~  TYPE: Helipad/Heliport, Military, General (Runway)
Flight Traffic:
Flight Data: 
FlightStats  ~  FlightAware ~ Airport Data
Airport Links: 

We've selected the best spotter videos & on-board videos from this airport.
See them on our Den Helder Airport Videos Page. See all our Airport Videos Pages.

October 12, 2014

July 30, 2014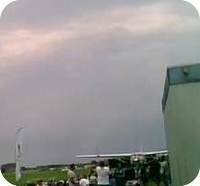 Webcam Viewing Options::
Cam Location: On-Airport. Parachute club building.
Cam View: Cam 1: NW at Runway 04/22.  –  Cam 2: NE at Runway 04/22.
Cam Refresh Speed:: cam 1: 60 seconds manual (automatic in Javacam).  –  Cam 2: 10 seconds automatic.
Notes: Operated by the Belgian Air Component (the air arm of the Belgian Air Force).

March 29, 2014