December 7, 2013
Tampa International Airport, Tampa, Florida, USA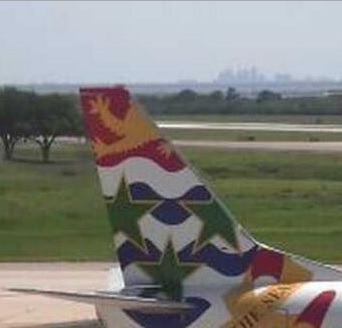 IATA: TPA ~  ICAO: KTPA
UTC: -5 ~  TYPE: International
Flight Traffic:
Flight Data: 
FlightStats  ~  FlightAware ~ Airport Data
Airport Links: 
Webcam Viewing Options:
Cam Location: Off-Airport. Building to E. of Airport.
Cam View: W. at Eastern gates, Runway 01R/19L & Taxiways.
Cam Refresh Speed: Streaming.
Notes: Primarily a Tampa City weather cam, so may not always show airport view. (TIP: To lose the crosshairs click 'PTZ' tab at bottom left & uncheck 'Crosshairs' box).
* Currently offline. New cams coming soon!
Cam Location: On-Airport. Terminal buildings.
Cam View: 4 cameras. N & S at Rwys 01/19L&R & taxiways.
Cam Refresh Speed: Streaming.
We've selected the best spotter videos & on-board videos from this airport.
See them on our Tampa Airport Videos Page. See all our Airport Videos Pages.