December 7, 2013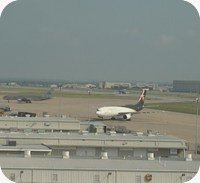 Webcam Viewing Options:
Cam Location: On-Airport. Building at SW of airport.
Cam View: N at SW apron, Runway 18L/36R.
Cam Refresh Speed: Irregular. From 10 seconds to 2 minutes manual (automatic in Javacam).
Notes: Also site of Tulsa Air National Guard Base, home of 138th Fighter Wing ANG.